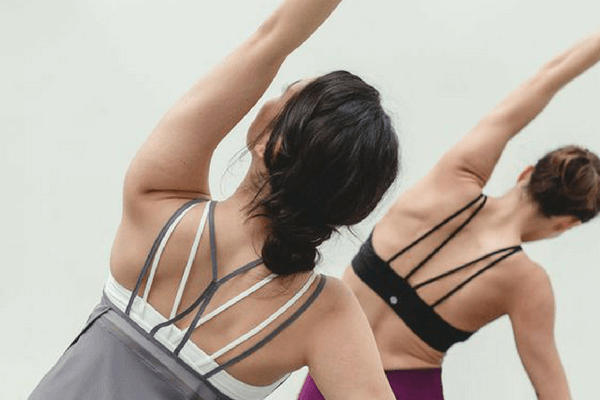 6 Ways to Introduce a Corporate Yoga Program into the Workplace
Most professionals have a lot of demands on their time and allocating their personal time for yoga isn't quite on their to-do list. But if they understood the benefits of yoga to their work and personal lives, it should be a no -brainer that they take it on board, right?
We know the personal benefits of yoga practice. We know the physical, mental and emotional connection made during it helps us experience mindfulness, bring balance and harmony, revitalise our body and mind, among a variety of other positives.
So it's time to bring that energy into the workplace, where it will translate from an individual into a business.
The changing work environment increasingly places stress on employees, which can lead to depression, reduced productivity, low morale, and anxiety. If you're searching for answers to the question of how. To deal with a stressful atmosphere, a corporate yoga program is one of the most effective ways in helping workers relieve stress and become not only refreshed, but refocused.
In turn, employees will then be able to make better decisions, be more productive, and have a more positive attitude with their colleagues. So how can you introduce corporate yoga to your workplace? Here are 6 tips to help you get started.
Establish Interest
Start by identifying if corporate yoga would be of interest to workers, because there's no point in providing classes that no one will attend. The whole idea of a workplace wellbeing activity is to impact on the health and wellbeing of the entire workforce, not just a small minority. Use a staff survey to discover interest levels.
Get Support
Speak with management or human resources and see how they feel about introducing corporate yoga, then go on to show the results of the survey so there is an understanding that interest lies within the walls. Have your research ready to present, including financial statistics like how corporate yoga will help decrease sick leaves and low productivity if the business invests in it.
Trial Class
Find a multipurpose space in your building where furniture can be easily cleared, then organise with your instructor and management a trial class at a time that would suit everyone. Go on to share the appointment via promotional material or email and don't forget to include the time, place, and information on what to bring or wear. Explain the 30 to 45 minute yoga session is a trial which aims to get colleague support, motivation, and gauge a time of the week that works best for all those wanting to participate.
Get a Partner
If there is anyone you find exceptionally excited with the prospect of bringing yoga into the workforce, or who simply thrives on being organised and working with people, approach them and try to get them on board to help keep participants eager and positive. Companies who sweat together stay together, and active lifestyles are becoming the norm for individuals. Get everyone enthusiastic by allowing them to see how the business is on board with the culture of fitness and improving everyone's mental and physical health.
Financial Support
If the business is in an unfortunate position to be able to provide the financial backing of bringing in corporate yoga, go around and ask work colleagues if they would be willing to pay for classes individually or split the cost between themselves and management. Coming back to the human resources department with the support of employees will see you are determined to get corporate yoga into the workplace.
Introduce Incentives
Now this is a brilliant way to get management mingling and networking with potential clients. Explain that a great way to get more employees involved in corporate yoga is to provide incentives, from reward incentives like massage vouchers or movie tickets, to public acknowledgement and well-deserved days off. Not only will the company will be branching out and making connections with potential clients to either purchase or inquire about sponsored incentives to give to employees, but those employees will see the business as a fully supportive backer of their health.
Get in touch today with VK Life to talk about introducing a corporate yoga package into the workplace.